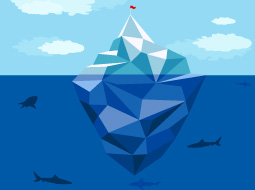 Wishlist
Environmental Awareness in Geography
This course begins by discussing key ideas in geography including location, scale, distance, spatial distribution, association and interaction, movement, region and spatial change over time. You will learn that these Key Geographic Ideas are referred to as KGIs. You will study the development and use of resources and factors affecting this such as social factors, historic factors, environmental factors, economic factors, and political factors. You will also study the effects of resource development and use on selected places, and more!

You will then look into resource management in tropical rainforests and Antarctica. This course will discuss the nature of resources and the spatial interaction between resource producers and users at a range of scales. You will study the factors which affect the sustainable development of resources, the positive and negative aspects of resource use on people and their environments at a range of scales, the different practices of ecologically sustainable development, resource management, and more!

Being aware of the positive and negative aspects of resources on people and their environment is very important. Upon the completion of this course, you will gain a good knowledge of geographic ideas and fully understand what a resource is. You will also be able to identify the types of resources such as non-renewable and renewable so make sure to enrol in this course and learn how you can contribute to the positive use of resources.
[[comments.length]] Comments
[[(comment.user) ? comment.user.first_name+' '+comment.user.last_name : comment.name+'(anonymous)']]
[[ formatDate(comment.created_at) | date:'medium']]
[[ comment.text ]]
[[(comment.user) ? comment.user.first_name+' '+comment.user.last_name : comment.name+'(anonymous)']]
[[ formatDate(comment.created_at) | date:'medium']]
[[ comment.text ]]