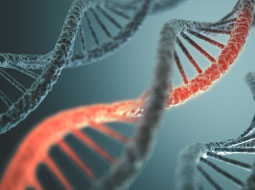 Wishlist
Natural selection is the process by which species adapt to their environment. This course will first discuss natural selection and cover topics such as genetic variation, mutations, and selection pressures. You will look into evolution, fossil record, biogeography and geographical distribution, comparative anatomy and embryology, DNA hybridization, and fossilization. You will then study the different patterns of evolution including convergent evolution, parallel evolution, and gradualism. You will also look into relative dating and population genetics.

Pedigree is a register recording a line of ancestors. This course will discuss pedigrees and the inheritance of autosomal and X-linked characteristics. It will also discuss inheritance and selective breeding, genetic inheritance, genotyping, and phenotyping. You will then look into Mendel's work, his first and second laws, and the inheritance at one gene locus. You will also learn how the genotype of an organism can be worked out, look into the tools and techniques of biotechnologists, and more.

The study of biology is essential to everyday life as it allows humans to better understand their bodies, resources, and potential threats to their environment. Upon the completion of this Advanced Biology course, you will have gained a better understanding of important aspects of biology including mutations, gene expression, gene mapping, and gene technology. You will also have learned about the social, moral, and scientific implications of gene technology. So, check out the course and learn something interesting, today.
[[comments.length]] Comments
[[(comment.user) ? comment.user.first_name+' '+comment.user.last_name : comment.name+'(anonymous)']]
[[ formatDate(comment.created_at) | date:'medium']]
[[ comment.text ]]
[[(comment.user) ? comment.user.first_name+' '+comment.user.last_name : comment.name+'(anonymous)']]
[[ formatDate(comment.created_at) | date:'medium']]
[[ comment.text ]]